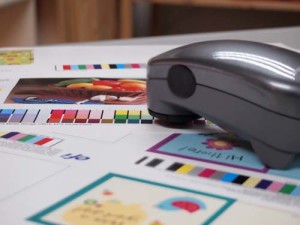 Nowadays it is easy to find printers that are ISO compliant, but it is not common to have all your own mockup, digital proofs meeting the standard all the time.
Craftses Studio in house color management can help you to color manage your art files become one of the industrial standards while maintain your original look.
Craftses Studio uses state of the art technology to help you visualize the final production, processes traditionally rendered artwork into a digital format, and then color imaging the digital file to match the original artwork given the intended print processes.
The studio's services include consulting and Colormetric Process Control along with meeting and maintaining technical standards that suit your needs.